Talented 17-year old soccer player Diana Hilhorst makes the transfer from The Netherlands to the USA in Summer 2020.
She joins Georgia Southern University to start her undergraduate studies and play in the GSU women's soccer team!
Good luck Diana!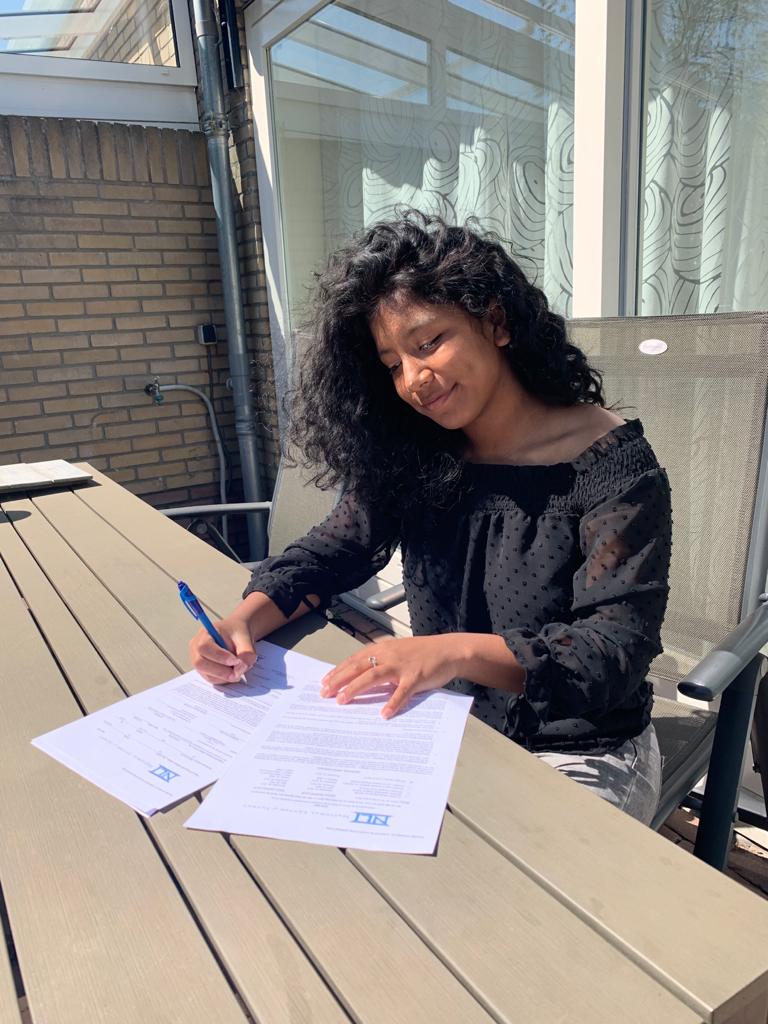 Op 4-jarige leeftijd heeft Diana haar intrede met voetbal gemaakt bij haar lokale club FC Breukelen. Ze speelde tot U16 in diverse jongenselftallen van FC Breukelen waardoor haar fysieke gesteldheid flink op de proef gesteld is. Ze heeft deel uit gemaakt van verschillende KNVB district teams tot U16 en van de voorselectie van het Nederlands team U16 in 2018. Ook heeft de talentvolle speelster meerdere proeftrainingen gehad bij onder andere ADO Den Haag en Feyenoord Rotterdam. Vorig jaar maakte Diana de overstap naar SV Saestum om op het hoogste niveau te voetballen.
De veelzijdige speelster kan op meerdere posities ingezet worden maar komt het best uit haar voeten als linksback. Haar kwaliteiten zijn vooral dat ze tactisch erg bewust is, haar techniek, haar snelheid en haar behendigheid. Daarnaast kan Diana erg goed passeren en staat ze bekend om haar geweldig ingooi. Tevens wordt de voetbalster beschreven als een onafhankelijk en sociaal persoon, die graag anderen helpt. Op het veld showt Diana altijd een winnaarsmentaliteit en is ze bereid om 100% te geven. Met haar ambitieuze denkwijze is Diana bereid om haar doelen te verwezenlijken bij Georgia Southern University.
Georgia Southern University
Diana zal aankomende zomer voetballen in Georgia en daar de 'The Eagles' gaan versterken onder leiding van hoofdcoach Josh Moffet. De school heeft hoofdcoach Josh zelfs met een privé vliegtuig ingevlogen voor zijn aankondiging als nieuwe coach. De Georgia Southern University is tegenwoordig een van de grootste en meest uitgebreide universiteit van de staat. De universiteit beschikt over 141 bachelor-, master- en doctoraatsniveau opleidingen, meer dan 26.000 studenten uit 50 verschillende staten, met 102 verschillende nationaliteiten. De universiteit beschikt over het Paulson Stadium die ontworpen is voor rugby en voetbal. Het stadion heeft een capaciteit van maar liefst 25.000 (!) supporters.
Klik op deze link om een impressie te krijgen van de faciliteiten bij Georgia Southern University.