The path to a
life changing experience
You did not end up on this page by accident. We bet you are getting excited about study and sports in the United States. Here, you can read about how together we can make your dreams come true. Side note, since the process usually lasts between 4 to 9 months, you should stop doubting and sign up if you are really interested, especially when considering signing up comes without any obligation whatsoever. So do not turn your back on your ambitions and get started on time.
Spoiler alert: becoming a student-athlete at an American college or university takes time. During this demanding process you can count on our professional and personal guidance with a huge reward at the end, your life changing experience.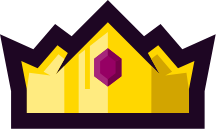 Sign up now!

It's free

Information is key. You fill out a form with questions about your educational and athletic background. Within three working days we will contact you and inform you whether you meet the requirements to be guided by KingsTalent. We make this decision based on the information and the personal motivation you provide to us. Easy, quick and without obligation you can learn more about your opportunities in the United States.

Sign up now
A conversation with you, your parents
and KingsTalent
Do we think you have what it takes to become King? Then we would love to meet you and your parents during a personal and non-committal appointment. The information provided accompanied by the personal assessment are free of charge. We strongly feel that you need to be informed really well before making a decision about your future. That is why we do not mind to sit down and thoroughly go through your options and how we can help create opportunities for you.
During the appointment we take a closer look at the following
The atmosphere on an American college campus
What a student-athlete's day looks like
The combination of sports and study
The various seasons within college sports in the United States
The rules with regards to eligibility for college sports
How you can become eligible for a scholarship
The process that needs to completed before going to the United States
Lastly, we will also share our experiences as student-athletes in the United States.
Starting with guidance
by KingsTalent
Have you become even more enthusiastic after meeting us? Then let's get to work! We will make your personal profile page and highlight video with all of your best moves. With this profile and video coaches can get a good picture of your athletic qualities, personality and motivation. To safeguard your privacy, the profile picture will only be accessible for coaches in our secured online environment.
Take
tests
To be able to study in the United States you will have to one or multiple tests. For example, you might have to take the TOEFL or SAT/ACT to be accepted by an American college or University and to be declared eligible.
Show your skills during
the showcase
Impress the college coaches during our showcase. They travel to the Netherlands specifically to watch you play and get to know you better. Do you want to know when we host a showcase for your sport?
Check our showcases
Search for
schools
We identify the needs of college coaches at a very early stage. With our extensive network and our focus on your ability and ambitions, we know exactly which schools are right for you.
The match with
your ambitions
There are various aspects important when finding the right match. The athletic and educational level, the location, the connection you have with a coach and the scholarship that is offered. They are all important factors which you have to consider when making one of the most important decisions in your life. Together we will find the perfect match that leads to your life changing experience.
Scholarship
& contract
Has the match been found? Then together with your new coach we will draw up the scholarship contract and check whether the terms have been put correctly in the contract.
Applying and
acceptance
Every school and eligibility institution has a different process of applying and acceptance. Since you are unfamiliar with this process, we will be actively involved. We guide you (24/7), step by step so that in the end you are accepted and eligible to play college sports.
Applying to a college or university and
the student visa
After you have been accepted by your school and declared eligible we arrive at the final stage of the process. While you study in the United States, you need to be in possession of a student visa (F1). With our active guidance, planning and document management we will complete this final step together and the student visa will be added to your passport. Now you are ready to go study and play in the United States.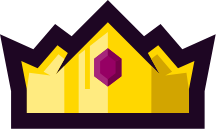 Become king
Have you obtained your visa? Then you are ready for departure!