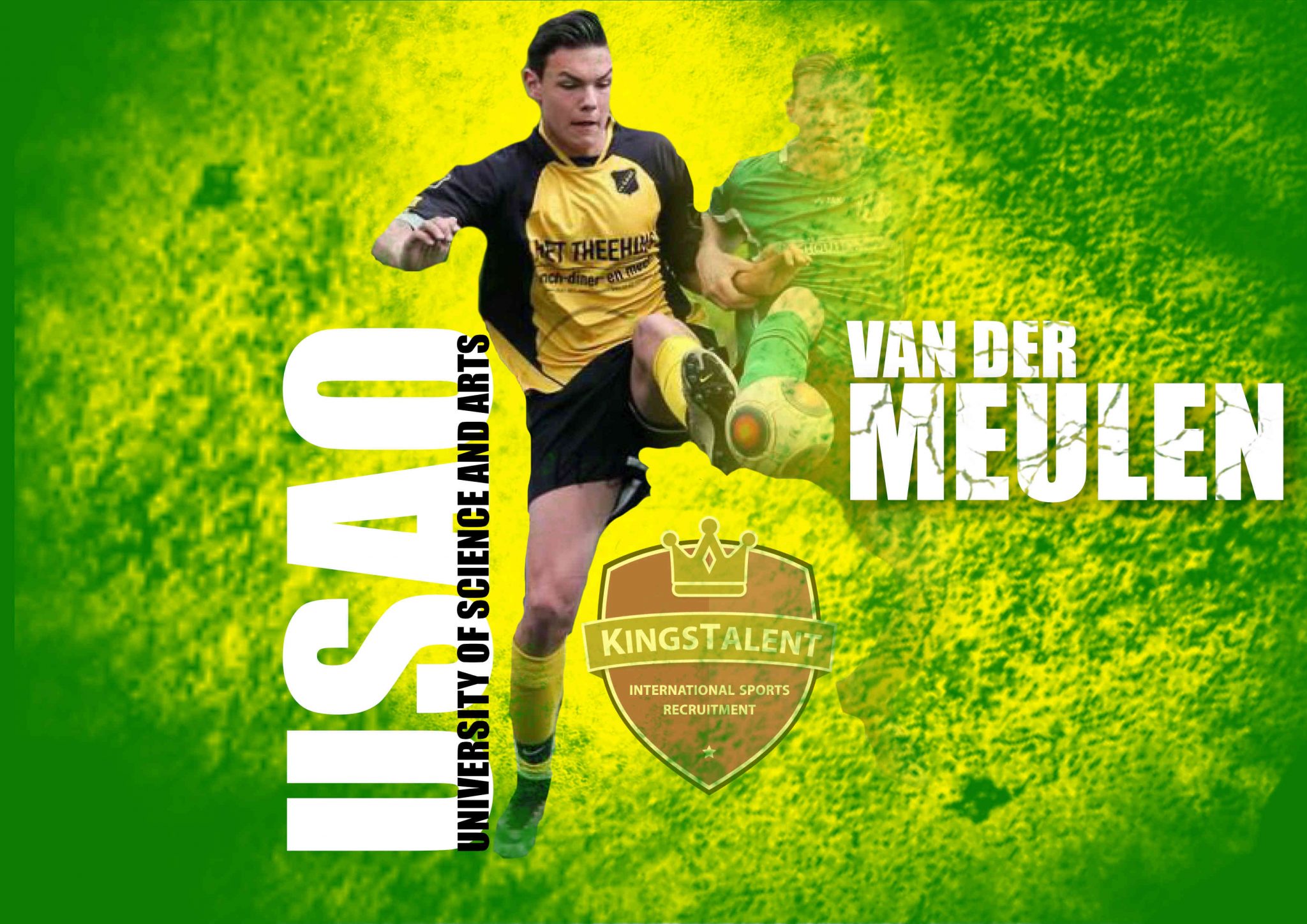 Last week Thomas van der Meulen celebrated his 17th birthday and in August he makes the transfer to the USA! The striker from Grou (Friesland) leaves for Oklahoma to play soccer and study at the University of Science and Arts (USAO). 
At the moment Van der Meulen is scoring lots of goals in the U17 team of GAVC. He literally towers over his team mates and opponents. With his 6′ 5" and 190 Lbs he makes the difference on a weekly basis. Despite his height Van der Meulen is a technical, light-footed striker who also makes a lot of goals based on his pace. Of course he is also a strong targetman and almost impossible to beat in an air challenge.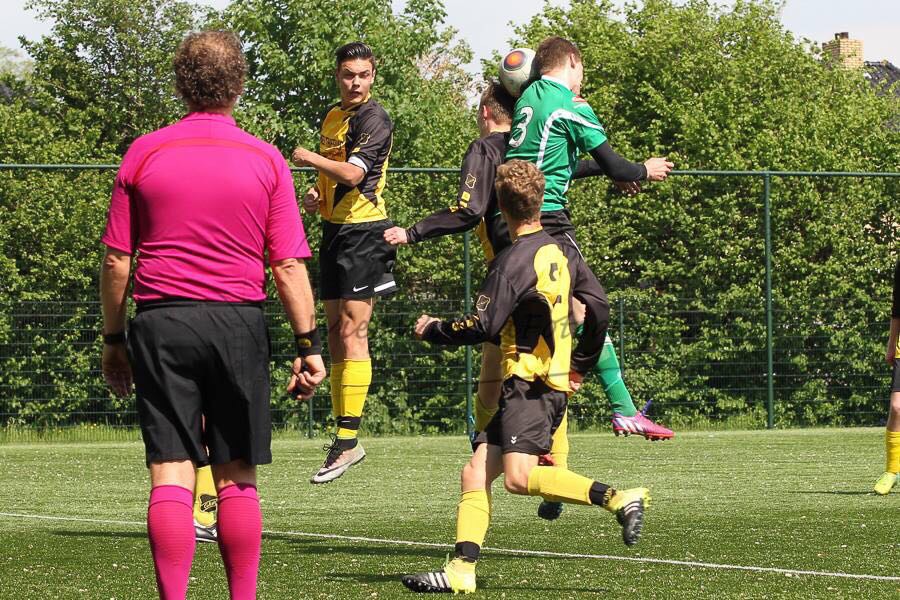 The left footed striker played a couple of years in the professional youth academy of Cambuur Leeuwarden. This had an impact on the technical skills of the targetman. After he left Cambuur he turned into a real goal scoring machine. Professional Dutch soccer club FC Groningen showed an interest in Winter 2017. But eventually the University of Science and Arts Oklahoma was able to close the deal.
Head coach Jimmy Hampton is very pleased with his new asset. "We knew Thomas would be an interesting player for a lot of teams. With his strong physical appearance, pace and goal scoring ability he fits perfectly in the American soccer playing style and the playing style of our university in particular. This is why we decided to act fast." Van der Meulen knows the objectives. "Last year we fell just short of winning our conference," says Hampton. USAO lost the Sooner Athletic Conference post-season playoffs championship final. "Next season we are going for nothing less than the title." Ambitious!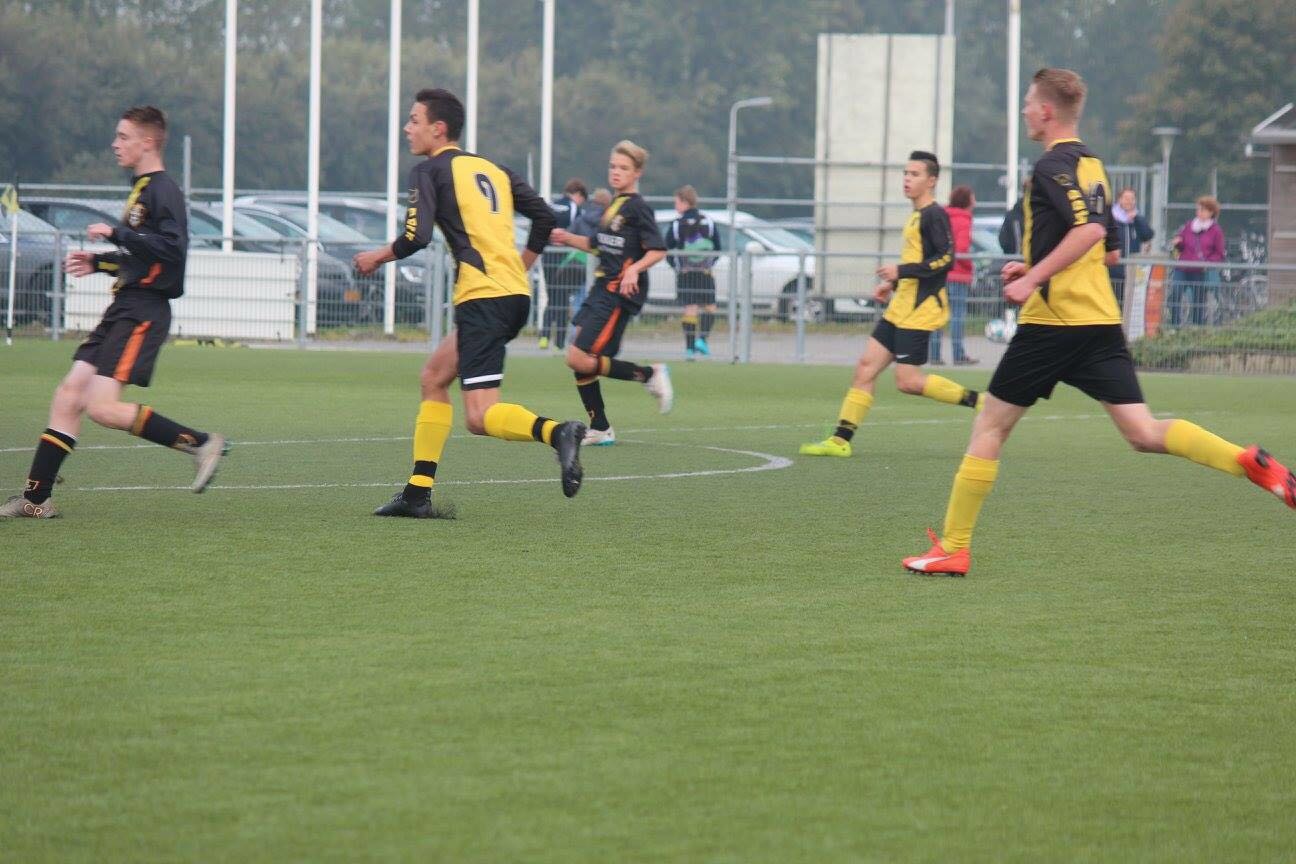 Van der Meulen will take part in a diverse company. Next to players from the US there are also players from England, Brasil, Ecuador, Spain and Nigeria on the USAO Men's soccer roster.
KingsTalent wishes Thomas a lot of succes in The States coming season! Of course we will follow him very closely and will report all of his adventures.
Do you want to keep up with Thomas' stories; like us on Facebook, Follow us on Instagram or twitter.
Would you like to study and play sports in the US? Sign up here and we will contact you as soon as possible!