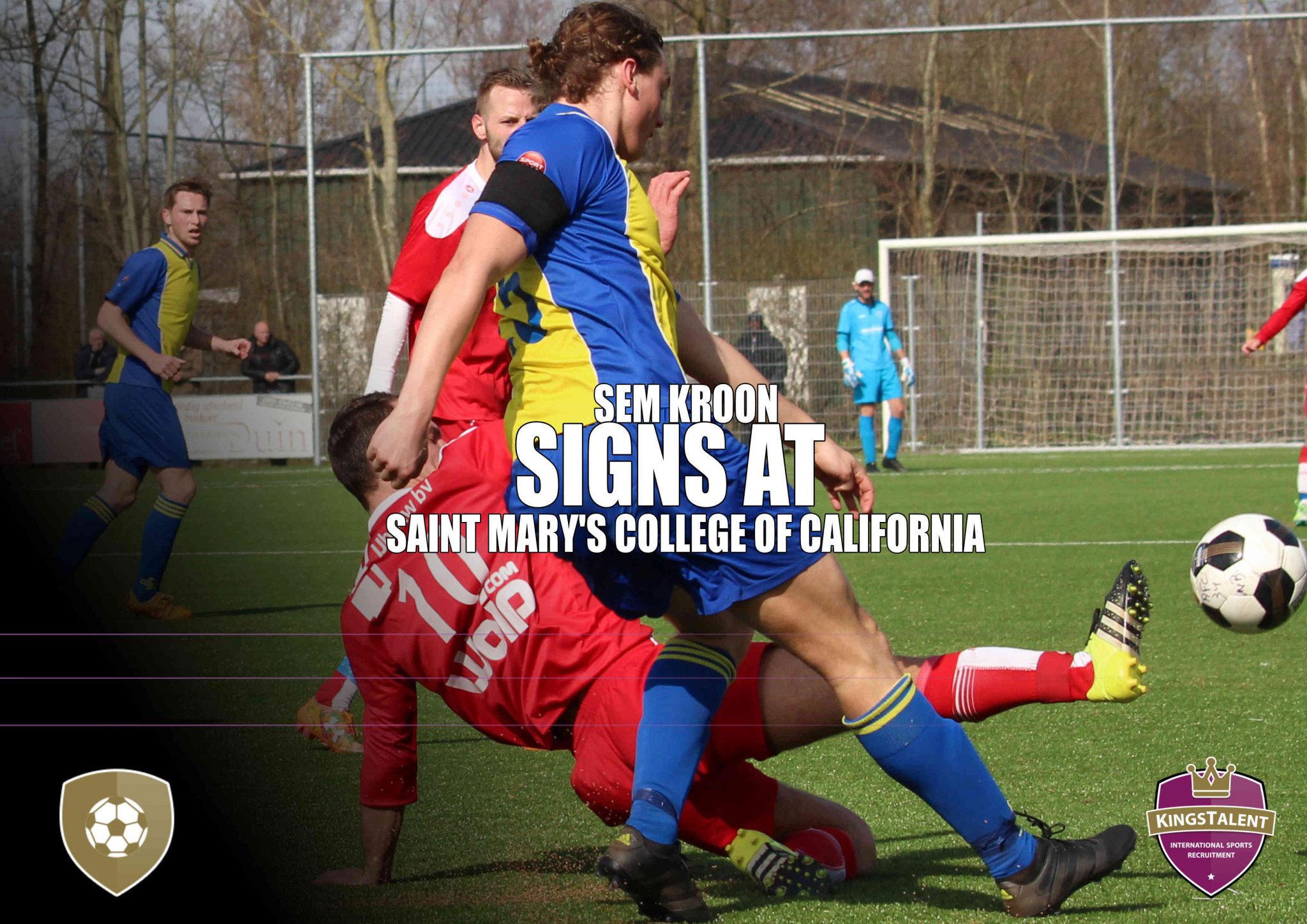 Last season Sem Kroon was close to claiming a place in the selection of Dutch Jupiler League soccer club Telstar. With a trial the 21-year old defender got the chance to claim his place in Velzen-Zuid. Sem fell just short and decided to focus on studying and playing soccer in the USA. Successfully, because he recently signed his contract, sealing his transfer!

Summer 2017 the AFC'34 talent leaves for California. In the San Francisco region he will combine his studies with top sport. Saint Mary's College of California won the struggle for the signature. The tall and tough defender will compete against the best college soccer squads in the entire USA. Last year Saint Mary's College was able to draw their game against later NCAA Division 1 National Champions Stanford University. For Sem, most games will be played in California but for other conference games (for example against Portland) the team will fly to away games.
The strong Kroon started his soccer career at SV Koedijk. He left for AFC'34 where he became a important first team player at young age. As a star of the team he was noticed by Dutch professional soccer club Telstar and ODIN'59. After falling just short of signing professionally Sem eventually decided to stay at his club, where he played last season in the 1e Klasse. At the moment AFC'34 is preparing for post-season playoffs for promotion to the Hoofdklasse.
This Summer the newest chapter starts. Saint Mary's College of California. The Geals are known for their strong NCAA Division 1 soccer program. Last season the squad of head coach Cooper ended in fourth place in the West Coast Conference. "We wanted to transfer Sem in because of his 'presence', tactical vision in the game and because of his way of building up the game from the back", says the SMC Gaels Head Coach. With his 6′ 6" he is an obvious asset in defensive and attacking set pieces, which is very important to us. In the Conference the defender will play against prominent opponents. Teams Sem will be playing against include University of the Pacific, University of San Diego, University of Santa Clara and University of Portland. All US College Soccer powerhouses. Enough great games to make this a 'Life Changing Experience'.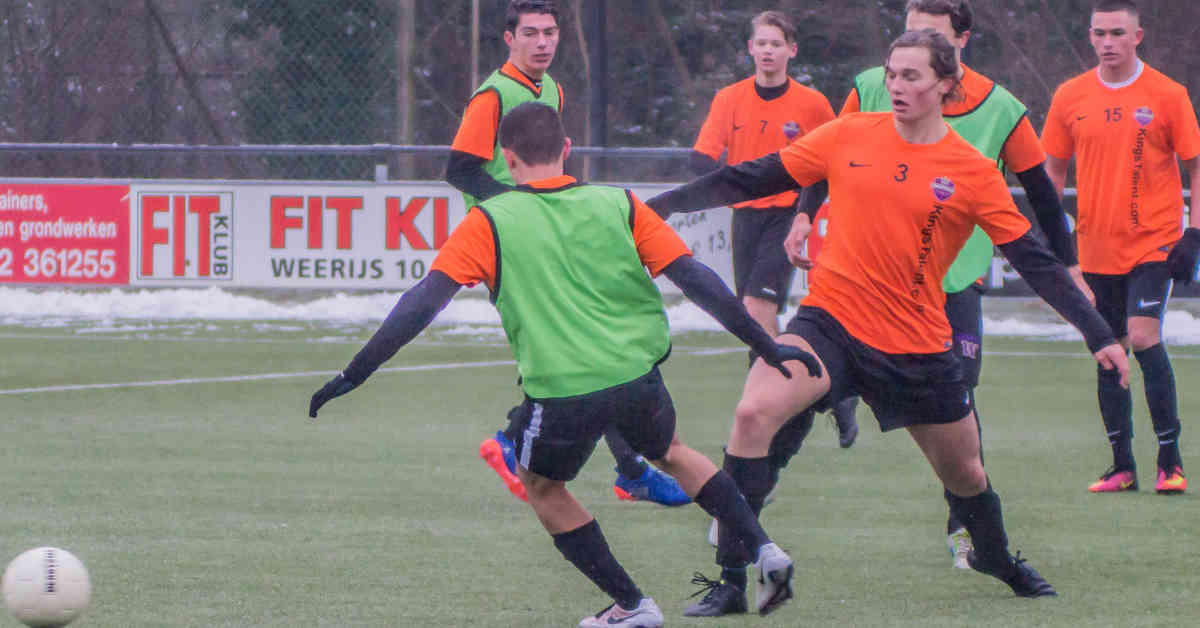 KingsTalent wishes Sem a lot of succes in The States coming season! Of course we will follow him very closely and will report all of his adventures.
Do you want to keep up with Sem's stories; like us on Facebook, Follow us on Instagram or twitter.
Would you like to study and play sports in the US? Sign up here and we will contact you as soon as possible!