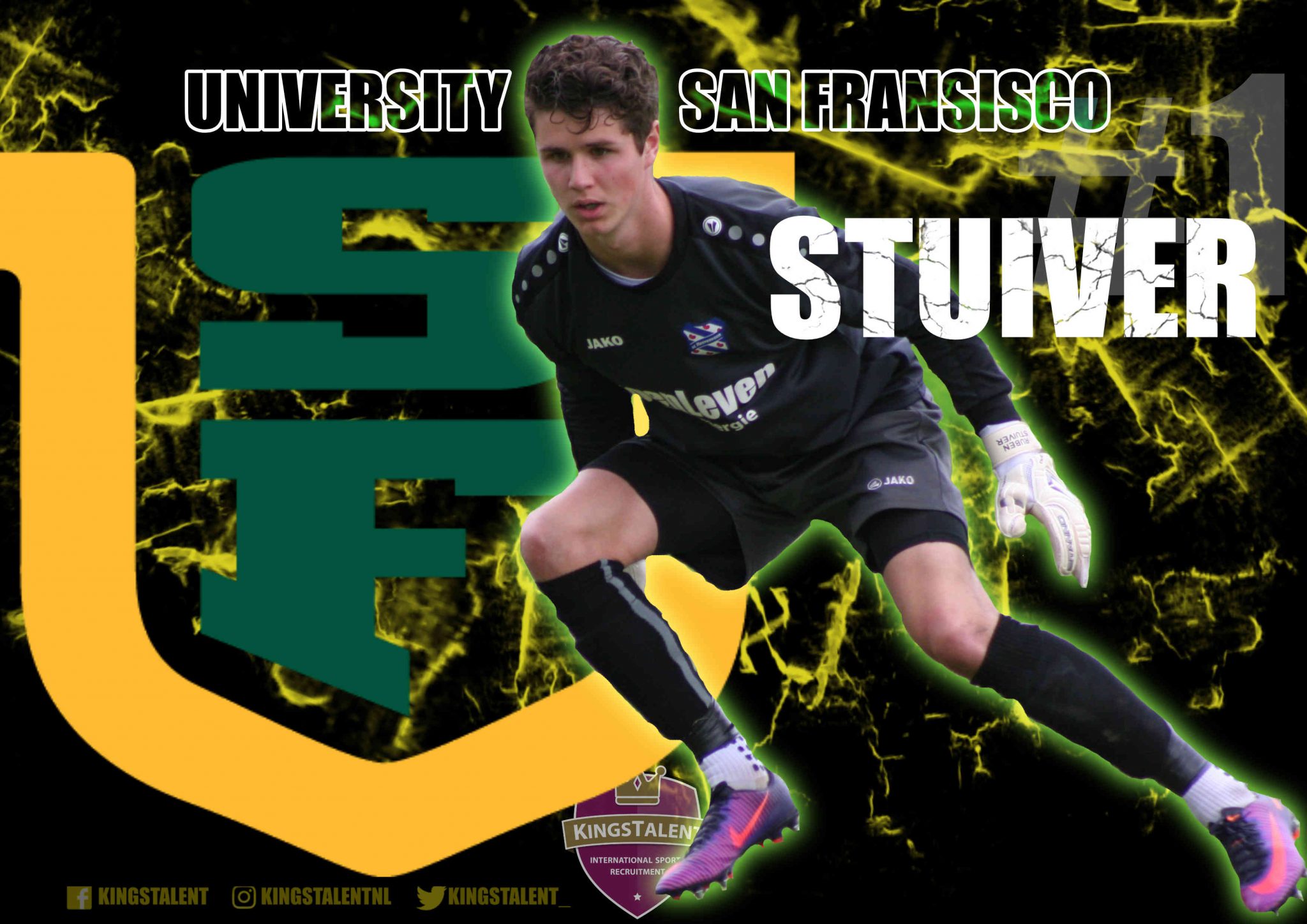 SC Heerenveen U19 goalkeeper Ruben Stuiver makes the transfer from the Dutch Eredivisie soccer club youth academy to the University of San Francisco men's soccerteam. The 18-year old goalkeeper makes the move to the city of the Golden Gate Bridge, Alcatraz and Pier 39: San Francisco, California!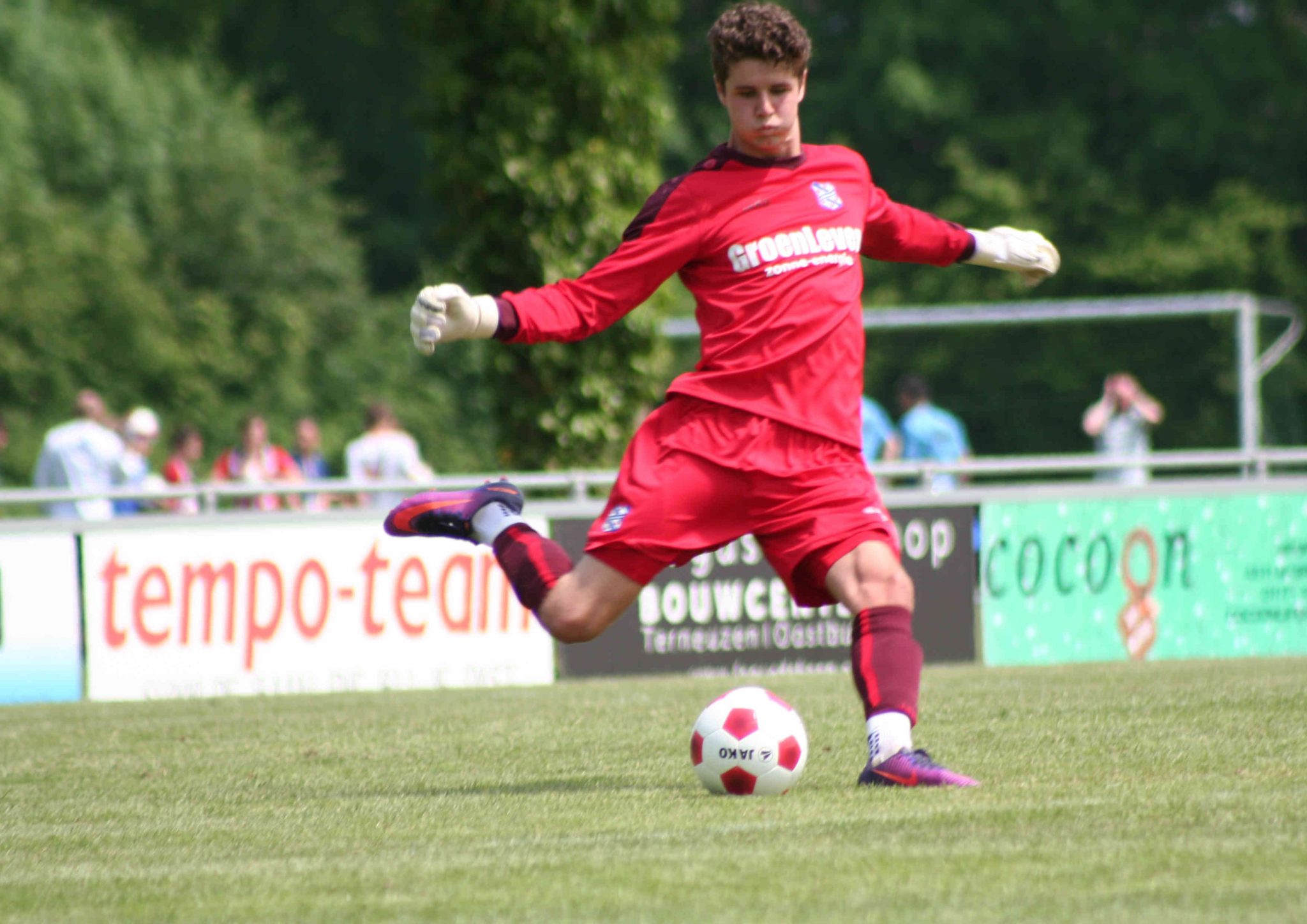 Stuiver has been part of the SC Heerenveen professional youth academy since he was 10 years old. Every year he showed more progress. He was selected in the Dutch U15 national youth team pre-selection. Since he was 17 Stuiver regularly practiced with the first senior squad of FC Heerenveen, stopping shots from Sam Larsson and Reza Ghoochannejhad, Dutch Eredivisie top players. Summer 2017 Ruben makes the transfer from the Dutch soccer fields to the fields of the USF Dons in sunny California.
Luis Trejo, assistent coach of the USF Dons, made the trip to The Netherlands just to see Ruben play. He was impressed by the young goalkeeper. "With Stuiver we have obtained a top class goalkeeper. He is able to win games for us but is also able to make a difference with his personality". Ruben has his work cut out for him when he arrives in California. There is a tough pre-season program in which the Dons compete with the best college soccer teams in the US. Home games are scheduled against NCAA national champion Stanford (#1) and powerhouse UCLA (#23). There is an away trip scheduled to Indiana to play top college soccer teams like Indiana U (#16) and Butler (#14). These are the perfect opponents for the young Dutchman to distinguish himself.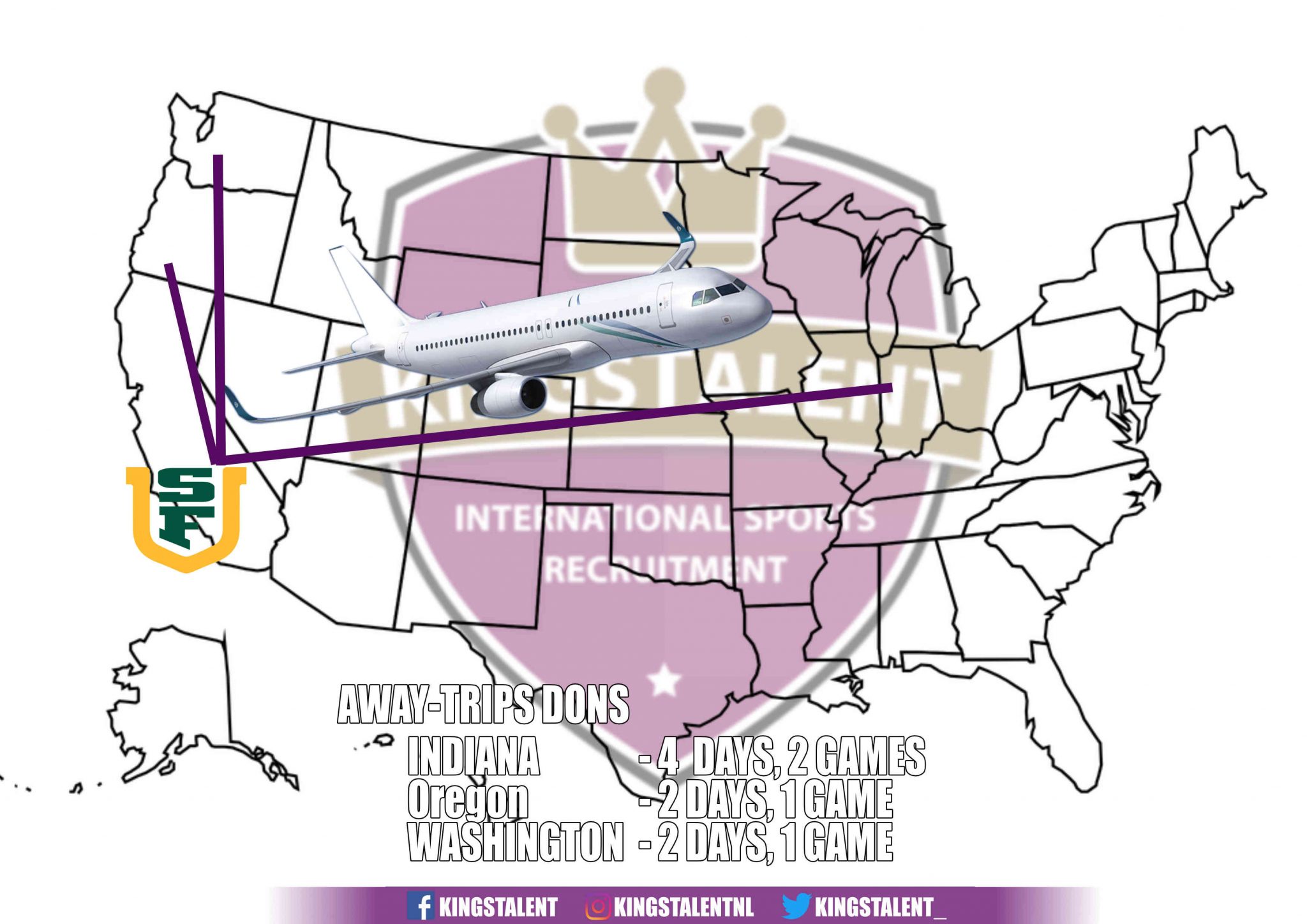 The University of San Francisco men's soccer team competes in the NCAA Division 1 West Coast Conference (WCC). In this conference powerhouses like Pacific and Saint Mary's (the squad of KingsTalent-talent Sem Kroon) are among the opponents. Stuiver can also look forward to playing away games in Oregon and the state of Washington, being able to see a lot of the beauty of the USA in the process.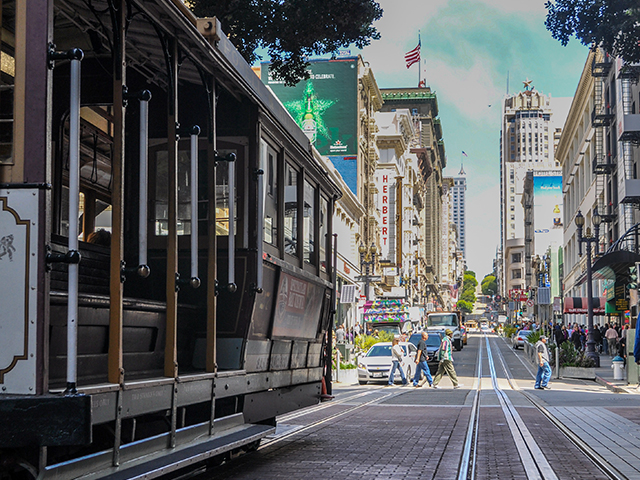 KingsTalent wishes Ruben a lot of succes in The States coming season! Of course we will follow him very closely and will report all of his adventures.
Do you want to keep up with Rubens stories; like us on Facebook, Follow us on Instagram or twitter.
Would you like to study and play sports in the US? Sign up here and we will contact you as soon as possible!