Jurren van der Gun will play soccer and study in the US starting summer 2016. The former player of FC Utrecht will move from Vleuten to Bourbonnais, a suburb of Chicago. In August he will wear the purple Olivet Nazarene University (ONU) jersey for the first time and start his American Dream.

The 20 year old multifunctional defender has an impressive soccer resumé with clubs like Elinkwijk, FC Utrecht and VV De Meern. Van der Gun played in the youth academy of professional soccer club FC Utrecht for 6 years, where he was captain of his team for a few years. After his adventure at FC Utrecht, with multiple foreign soccer tournaments, Jurren decided to take a step back to VV De Meern. Meanwhile he has made his first appearance in the first senior team, competing in the Hoofdklasse. Starting summer 2016 he will be wearing the purple colors of ONU in the NAIA Chicagoland Collegiate Athletic Conference.
The Vleuten local Van der Gun is a 'playmaker' centre defender. With his 6′ 2" he is tall and has exceptional technique. Because of his vision, passing and technique he likes to move into the midfield. This is one of the reasons ONU Head Coach David Blahnik was taken with Van der Gun. "His playing ability and soccer intelligent are exceptional", says Blahnik.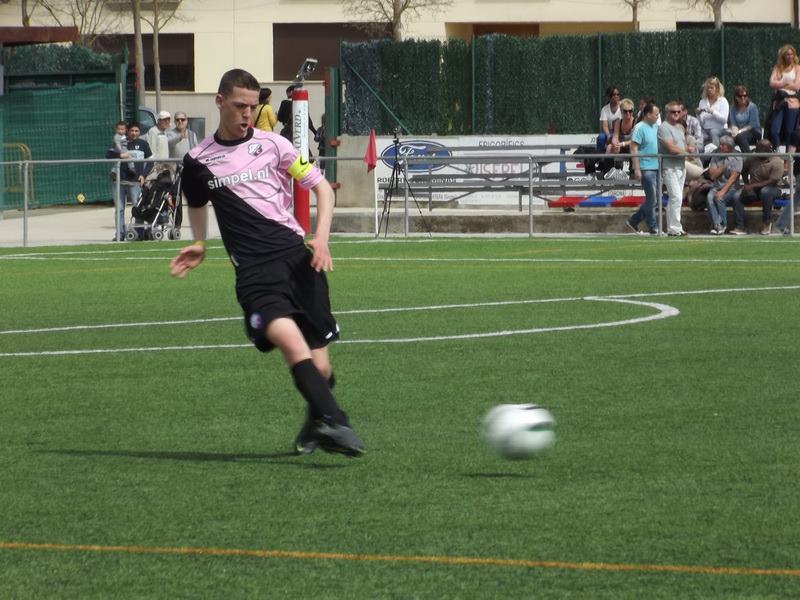 "With Jurren in the heart of the defense we will be dictating play, building the game up from the back. For us it's very helpful that Jurren can also play on the midfield, that says a lot about his playing skills. With his Dutch team mates Roel and Dion I'm very confident about reaching the play-offs and maybe even more!" Van der Gun attracted attention at the KingsTalent Showcase of 9th of January 2016. Here he did well among other things by scoring a goal.
Van der Gun will be enrolled in the undergraduate International Business program at Olivet Nazarene University.
KingsTalent wishes Jurren a lot of succes in The States coming season! Of course we will follow him very closely and will report all of his adventures.
Do you want to keep up with Jurrens stories; like us on Facebook, Follow us on Instagram or twitter.
All ONU matches will be streamed live. Keep an eye on our website.
Would you like to study and play sports in the US? Sign up here and we will contact you as soon as possible!