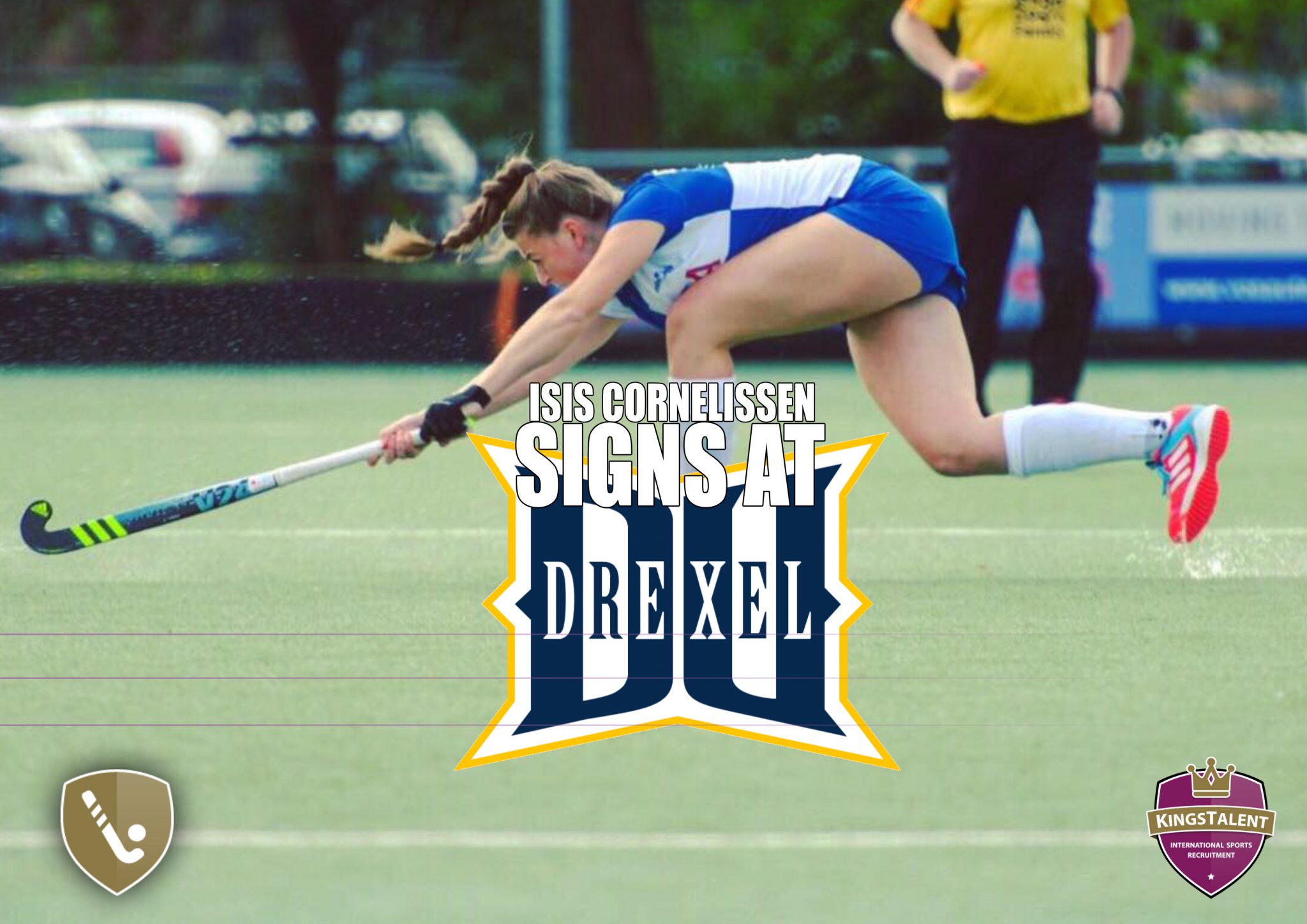 In summer 2017 Isis Cornelissen will move to the USA to study and play field hockey at Drexel University, Philadelphia! Cornelissen will trade the Dutch 1e Klasse for the single highest college sports level in the US, NCAA Division 1. With her contract signed, the adventure is ready to start! For Cornelissen a dream coming true.
17-year old Cornelissen currently studies at the Maasland College in Oss. Here she is in the process of finalizing her bilingual Economics and Society VWO high school. In about a month her final exams start, which she still has to pass. In August 2017 she will get on a plane for Philadelphia, to pursue her dream, to study and play field hockey at Drexel University. Drexel is an American university with over 25.000 enrolled students in the centre of Philadelphia, Pennsylvania. Philadelphia is the largest city in Pennsylvania and the fifth largest city in the US with over 1,5 million inhabitants.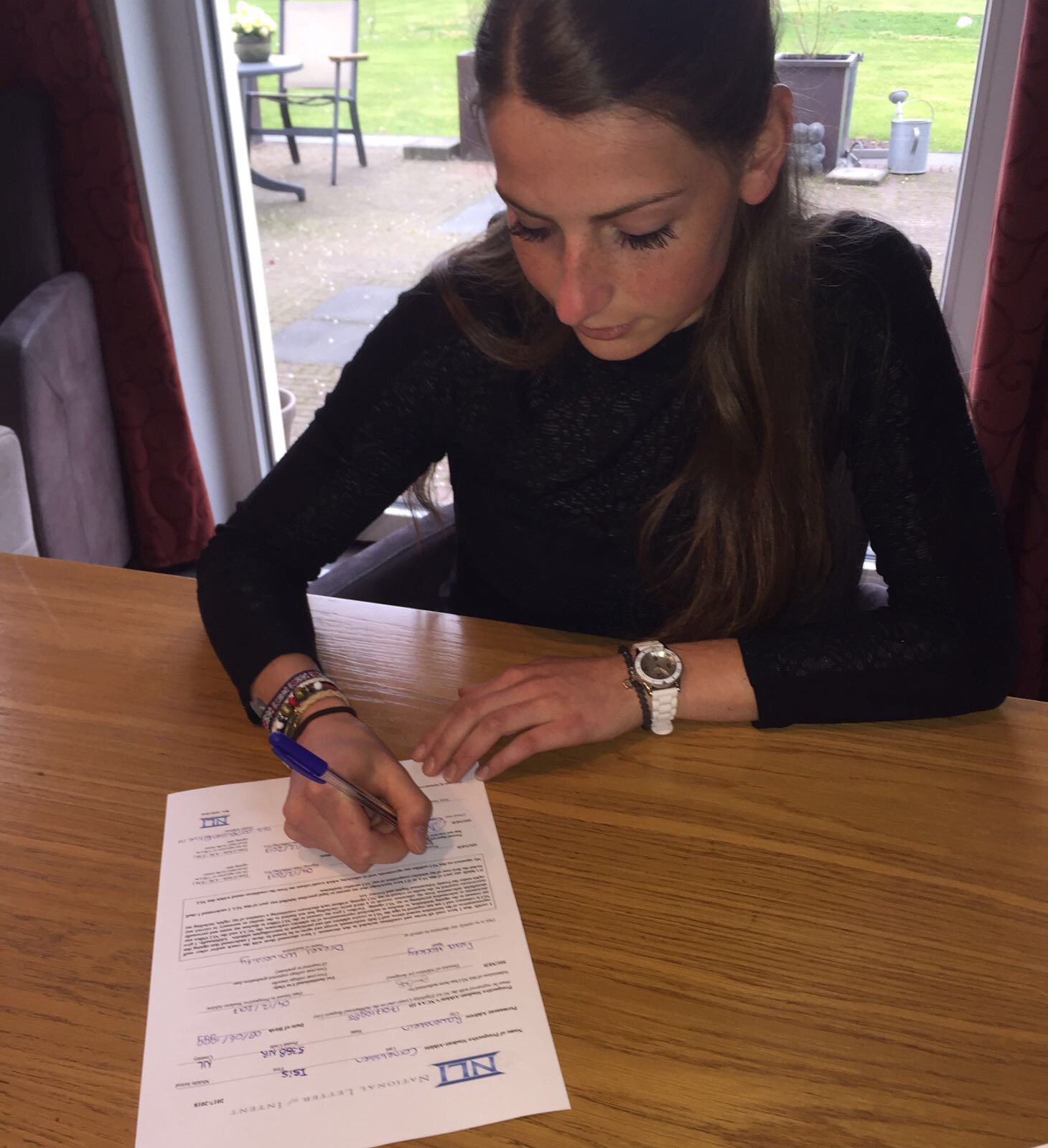 Cornelissen will wear the Drexel school colors in the womens's field hockey team of head coach Denise Zelenak. Zelenak will start her 22nd season leading the Drexel Dragons field hockey program in 2017. She has taken the program to the national top with 222 victories in her career total. Cornelissen will do her part to bring more victories and more trophies to this already impressive amount. Drexel University field hockey reached the semi final of the NCAA Division 1 Colonial Athletic Association post season playoffs in 2016. In the semi final Delaware was eventually too strong for the Philadelphia team. Coming season Zelenak wants to make it all the way to the final. Zelenak: "With Isis we have attracted a rough diamant. A talented player who has what it takes to take the lead in the team, despite her young age. Her personality, vision in the game and field hockey talent will lift us to a higher level."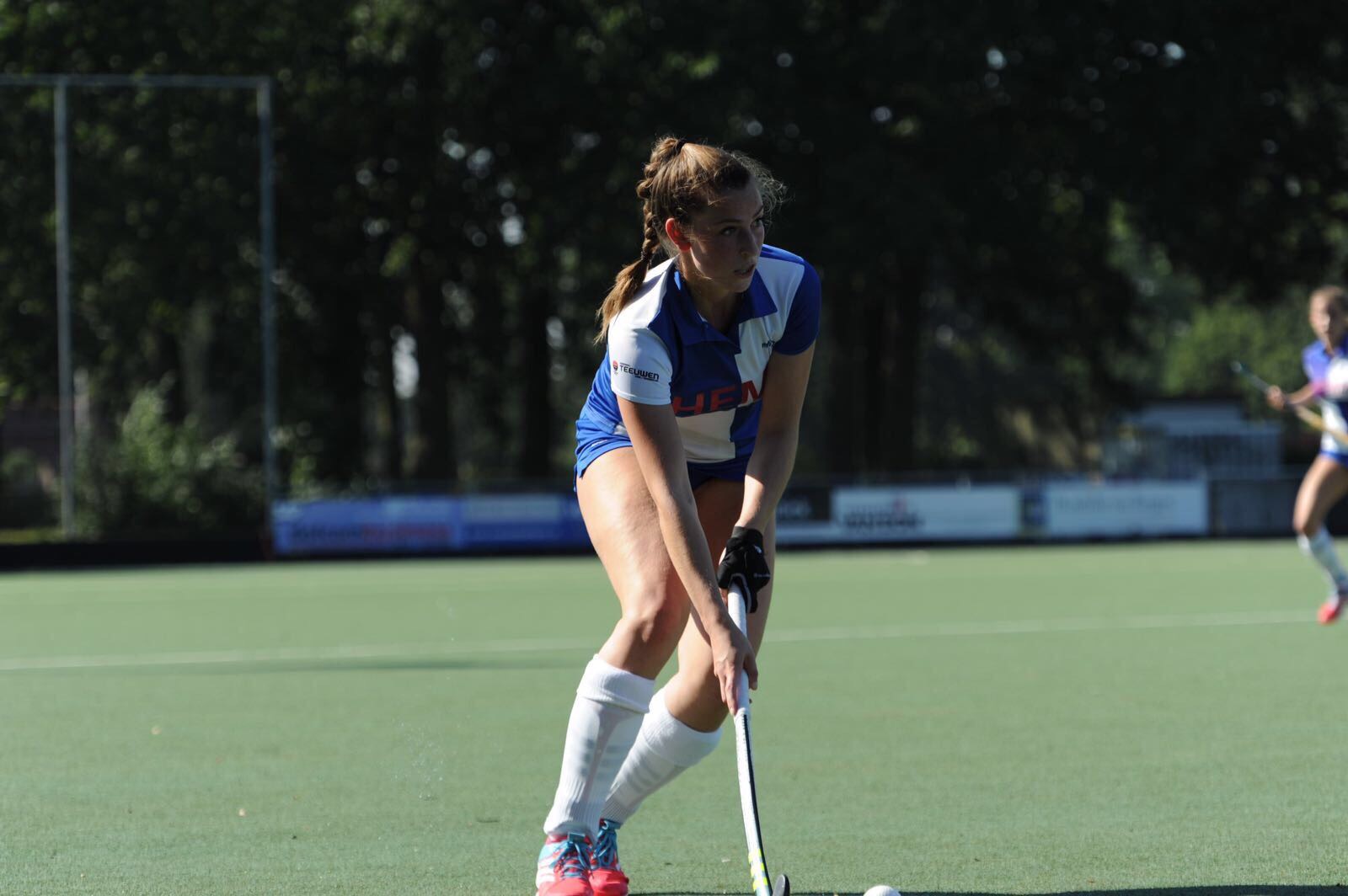 The current center defender of MHC Oss can't wait to move to the east coast of the USA this summer. But there are still some important games to be played with her current team. The MHC Oss first women's team is currently still in the race for promotion to the Overgangsklasse (2nd highest Dutch field hockey league).
Starting summer 2017 away games against Weert and Schijndel will be traded in for away games to New Hampshire, Virginia, Connecticut, Maryland and Delaware. An average travel time of 5 hours single trip. Last season (2016) the Drexel Dragons women's field hockey team, ranked #41 in the nation, also had an interesting training trip to California(!). It all promises to be an incredible adventure for Isis Cornelissen.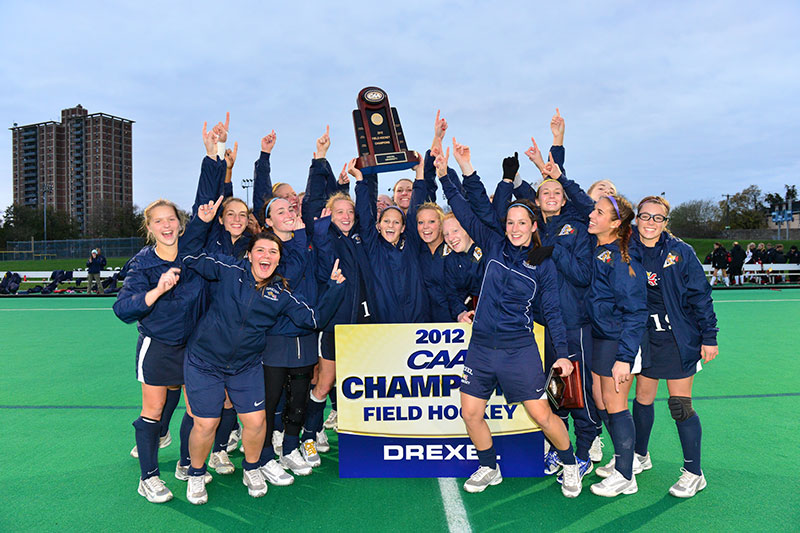 KingsTalent wishes Isis a lot of succes in The States coming season! Of course we will follow her very closely and will report all of her adventures.
Do you want to keep up with Isis's stories; like us on Facebook, Follow us on Instagram or twitter.
Would you like to study and play sports in the US? Sign up here and we will contact you as soon as possible!