KingsTalent is proud to announce that Freek Schoones has reached an agreement with King College from Bristol, TN. Summer 2016 Freek will travel to the US to study and play soccer for the King Tornado's. This is a dream coming true for the 20-year old forward of Sparta'25. 
Beek en Donk native Schoones will make the transfer from the Tweede Klasse Sunday, where Sparta'25 is currently active, to NCAA Division II; the second highest level in American College Sports. He will practice daily and will play two matches a week for King University. The Tornado's play in the Conference Carolina's, located in the States North Carolina, South Carolina and Tennessee. In the 2015 season King University was eliminated in the quarter final of their conference play-offs.
New Head coach Talon Stroud: "In the 2016 season, again, we want to contend for the Conference Carolina's title. Last year we came up just a little bit short. With Freek we will be bringing in the necessary attacking power we need to make an impact and get results in the 2016 season. We are looking forward to his transfer!"
Together with his teammates from Scotland, Iceland, Switzerland, Guatemala, England and of course the USA Schoones will give everything to achieve the team's goals.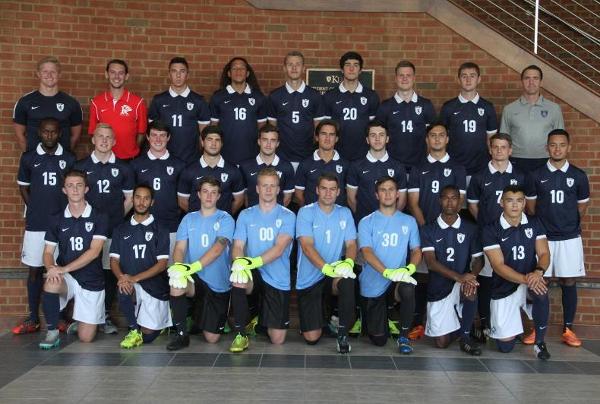 Photo: King University Men's Soccer team 2015/2016.
Starting August 2016 Schoones will enroll in the Kings University Master of Business Administration program (MBA). Together with tough practices, matches and traveling this will be a real challenge. Of course Freek will get excellent counseling by the school, together with his teammates, so he can combine his studies and sport. To be admitted to the King University Graduate program Freek first has to finish his bachelor studies at the University of Tilburg before summer 2016.
KingsTalent wishes Freek a lot of succes in The States coming season! Of course we will follow him very closely and will report all of his adventures.
Do you want to keep up with Freek's stories; like us on Facebook, Follow us on Instagram or twitter.
Would you like to study and play sports in the US? Sign up here and we will contact you as soon as possible!