Despite an unpleasant ACL injury colleges were lining up to sign Aaron Middendorf over the past months. The 18-year old midfielder has two very impressive seasons at Kings Ridge High school to thank for his popularity. In season 2016-2017 he scored an awesome 39(!) goals and gave 16 assists and was awarded both the 'best player in the region' and 'most valuable player' award for his efforts. Eventually Lake Erie College won the contest for Aarons signature.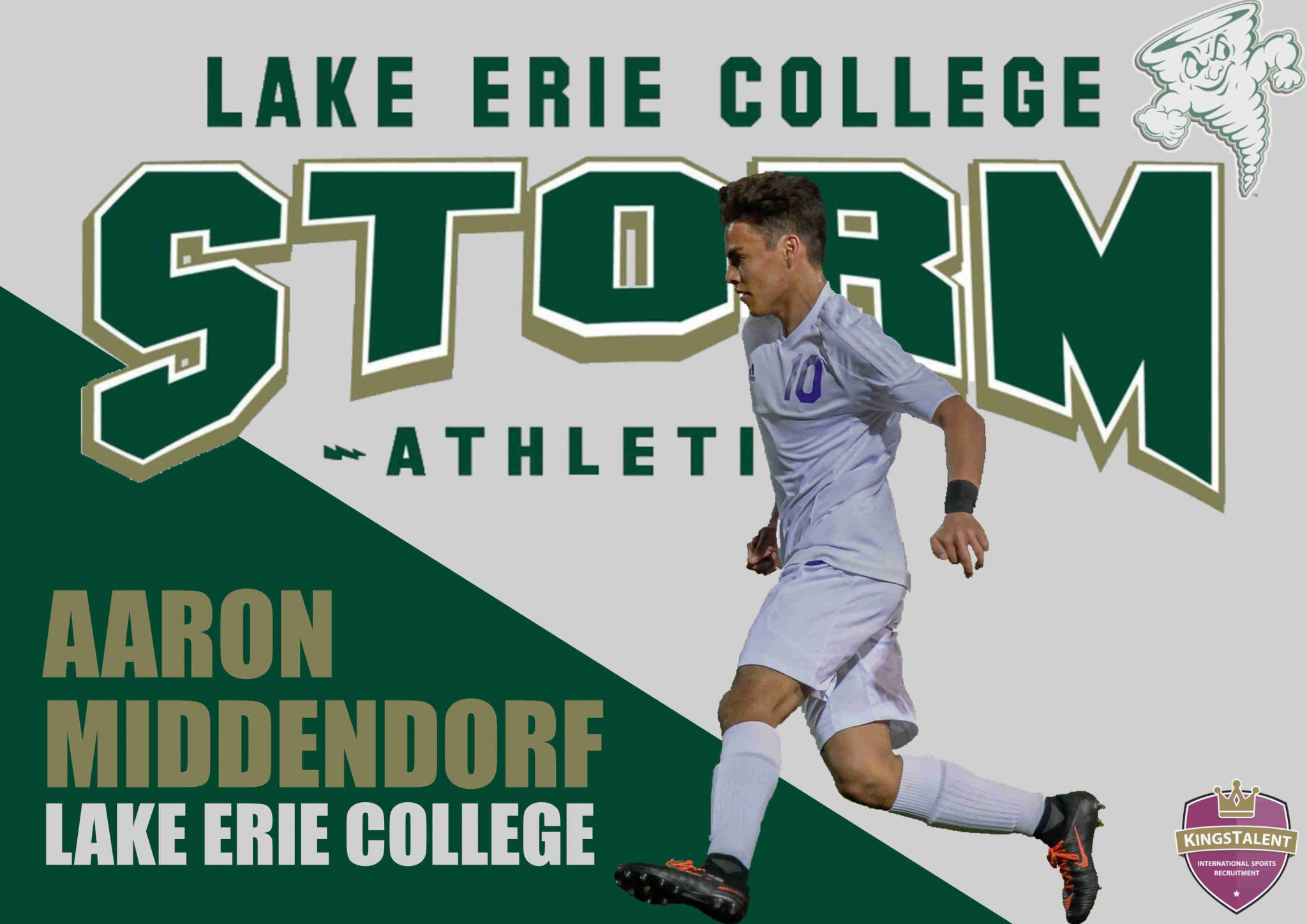 Before Aaron made the transfer to the US he played at AFC Amsterdam in The Netherlands. Here, his development was closely monitored by professional Dutch soccer clubs Ajax Amsterdam and FC Volendam, who both invited him for a trial period.
Before he made his choice for Lake Erie Aaron investigated the interested schools thoroughly. He visited no less than four universities before he signed at Lake Erie College. The Lake Erie College men's soccer program had a tough 2017 season, losing 12 of 17 played games. The squad especially suffered from a lack of goal scoring ability. Last season (2017) the team was only able to find the net 26 times. The attacking power and goal scoring ability that Aaron Middendorf brings to the table is a very welcome addition to the LEC men's soccer team.
KingsTalent wished Aaron a lot of success at Lake Erie College! Do you want to know more about studying and playing college sports in the US? Sign up HERE!